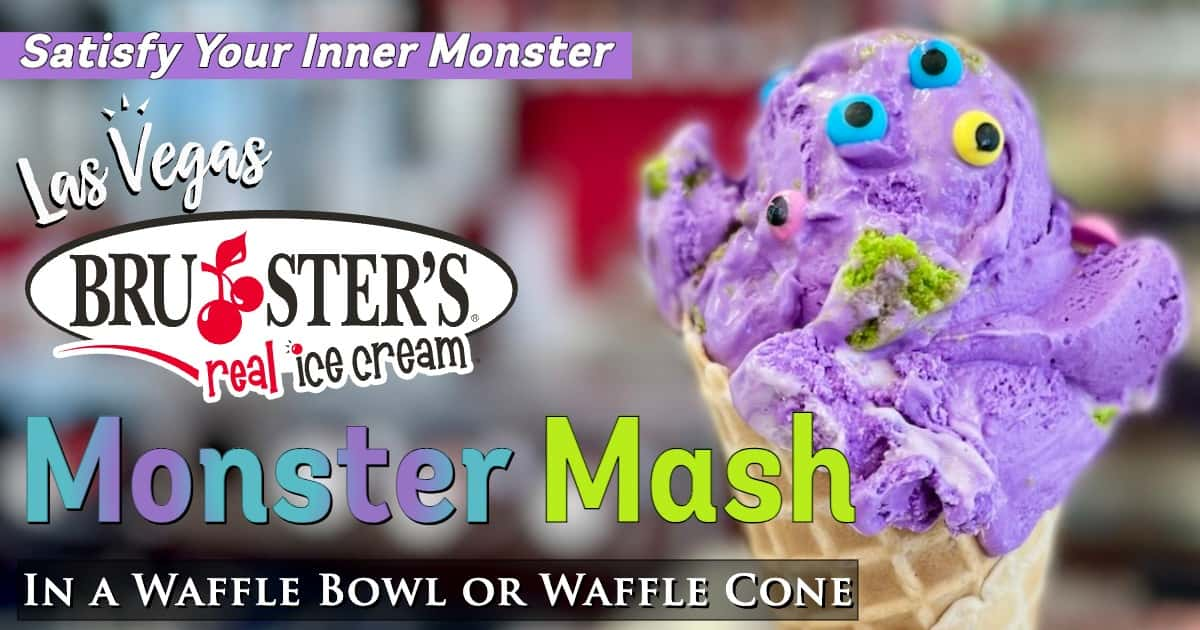 In the Spirit
Flavor Update: Spooky is the Season!
Spooky is the Season!
October Flavors to Get You in the Spirit
Posted October 6, 2023 by Bruster's Vegas
Updated October 19, 2023
👻 Spirits are high and we've got some fun flavors to celebrate the season. From bright and colorful to dark and rich, we're sure you're going to find a new favorite flavor in October.
FEATURED FLAVORS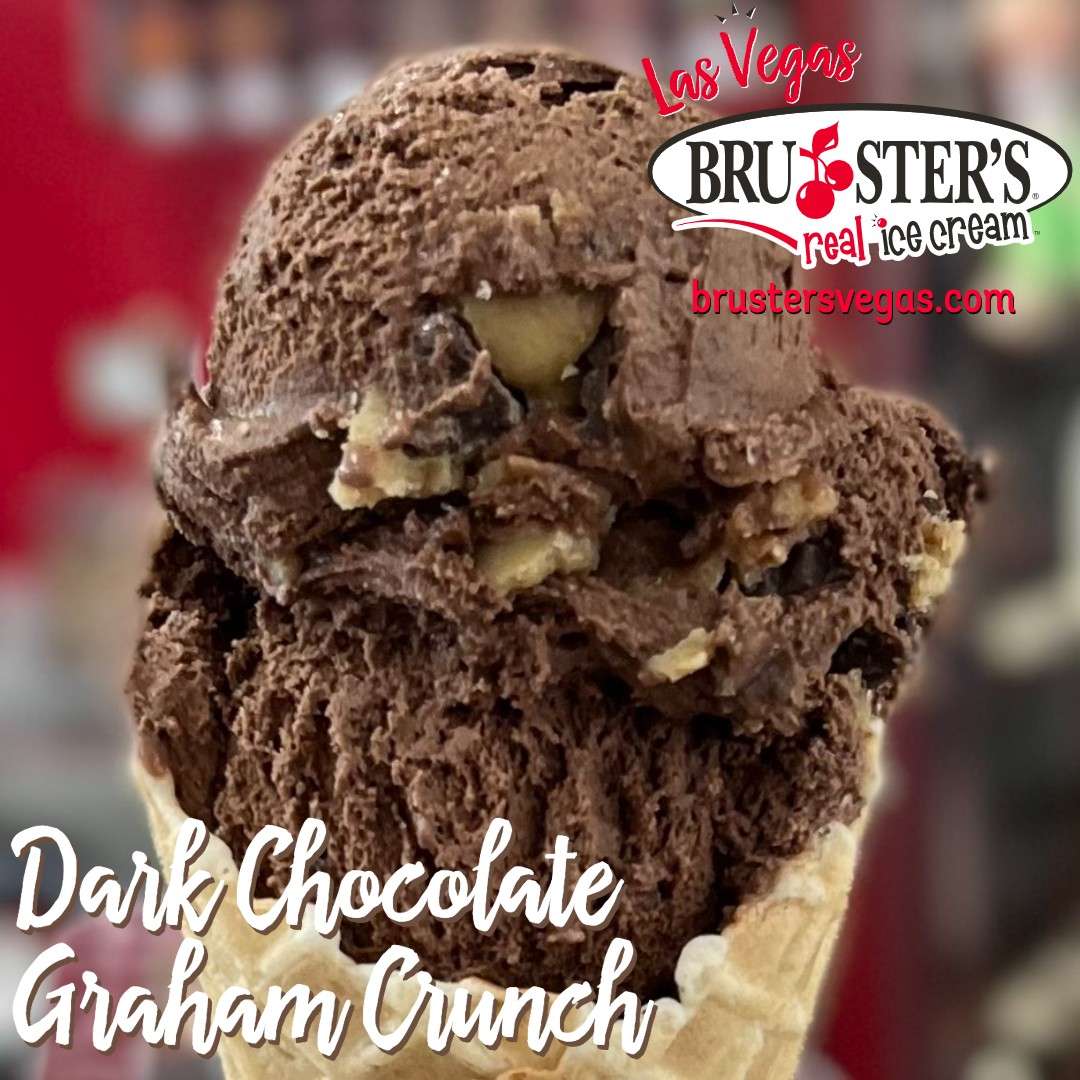 DARK CHOCOLATE GRAHAM CRUNCH – A perfect pairing of Graham Cracker ribbons and crunchy Chocolate Krispie pieces in our rich Dark Chocolate ice cream, this one is guaranteed to satisfy that chocolate monster within.
HALLOWSCREAM – We get into the spirit of the season with our creamy Vanilla ice cream disguised in a bright Orange hue, ribboned with Chocolate Fudge, and layered with chopped Peanut Butter Cups.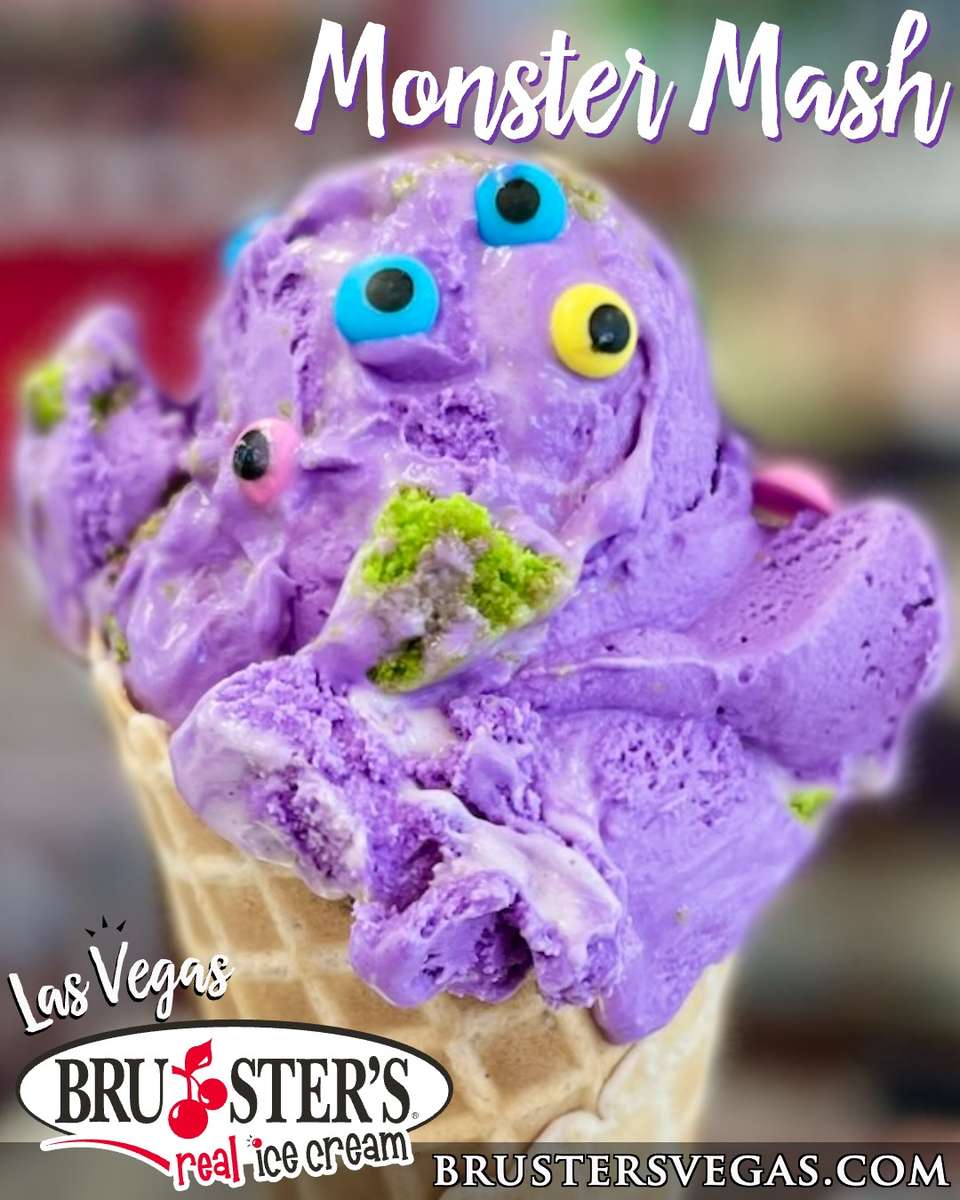 MONSTER MASH – This "graveyard smash" features a bright, bold, and creamy Purple Vanilla ice cream ribboned with Marshmallow Cream and layered with chopped Green Sugar Cookies.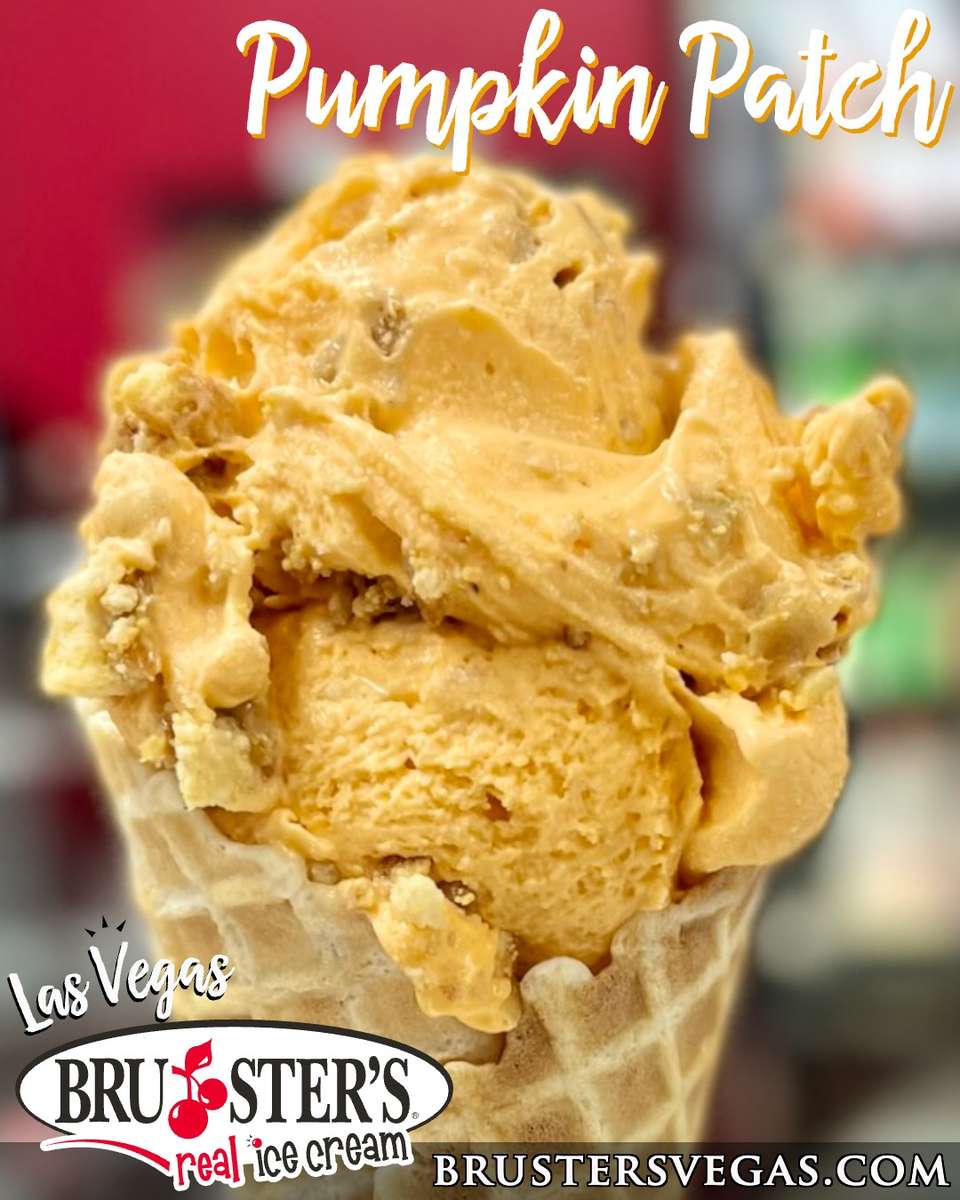 PUMPKIN PATCH – This may be the "most sincere" flavor we carry all year. This great Pumpkin ice cream is spiced just right and layered with Graham Cracker Ribbons and crunchy Pie Crust Pieces.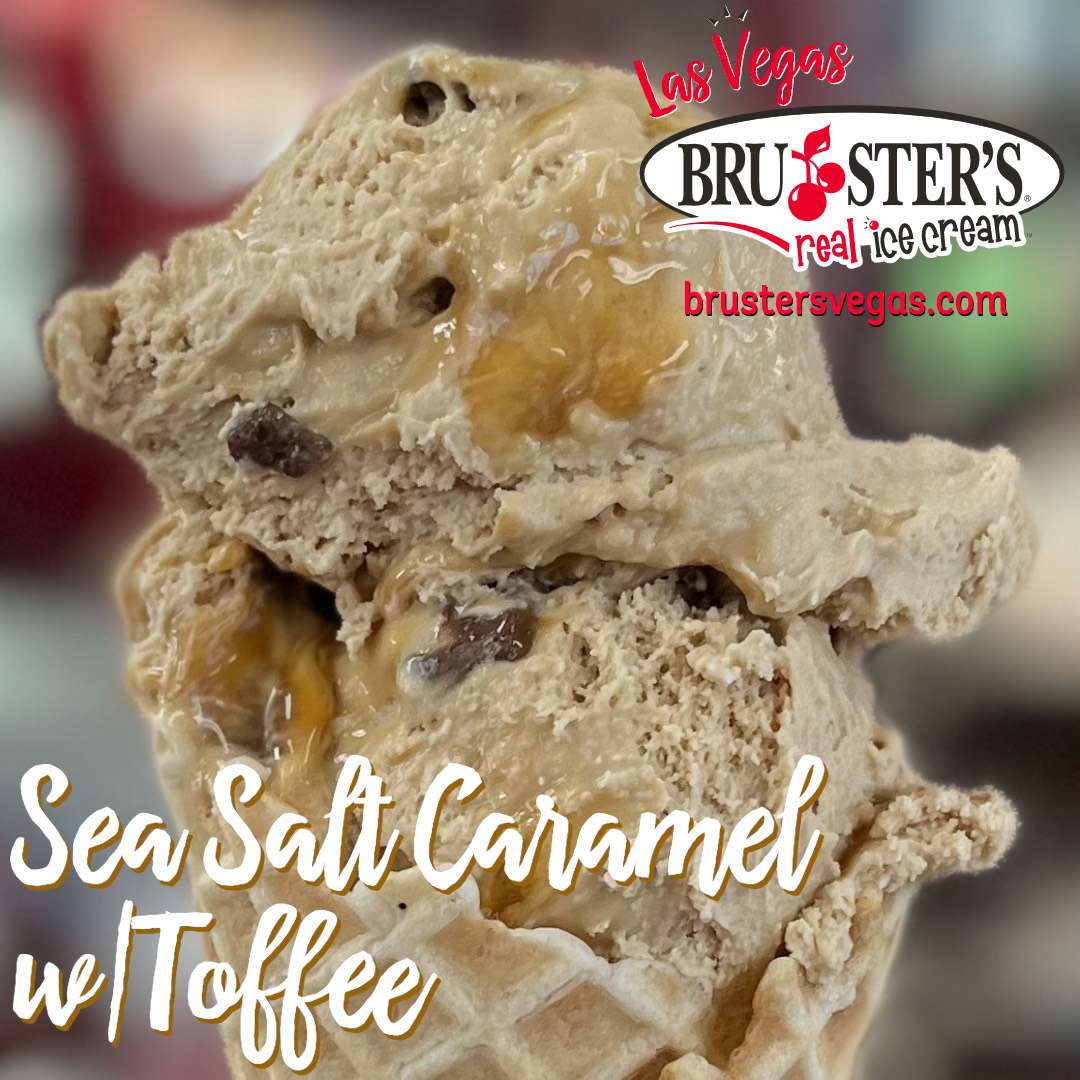 SEA SALT CARAMEL WITH TOFFEE – Returning to our lineup after a brief hiatus, this one is a favorite flavor here in Las Vegas. Maybe it's the classic flavor of our fresh-made Sea Salt ice cream ribboned with gooey Caramel? Maybe it's the sweet, salty crunch of the Buttered Toffees covered in rich Chocolate? Either way, the combination is tough to beat.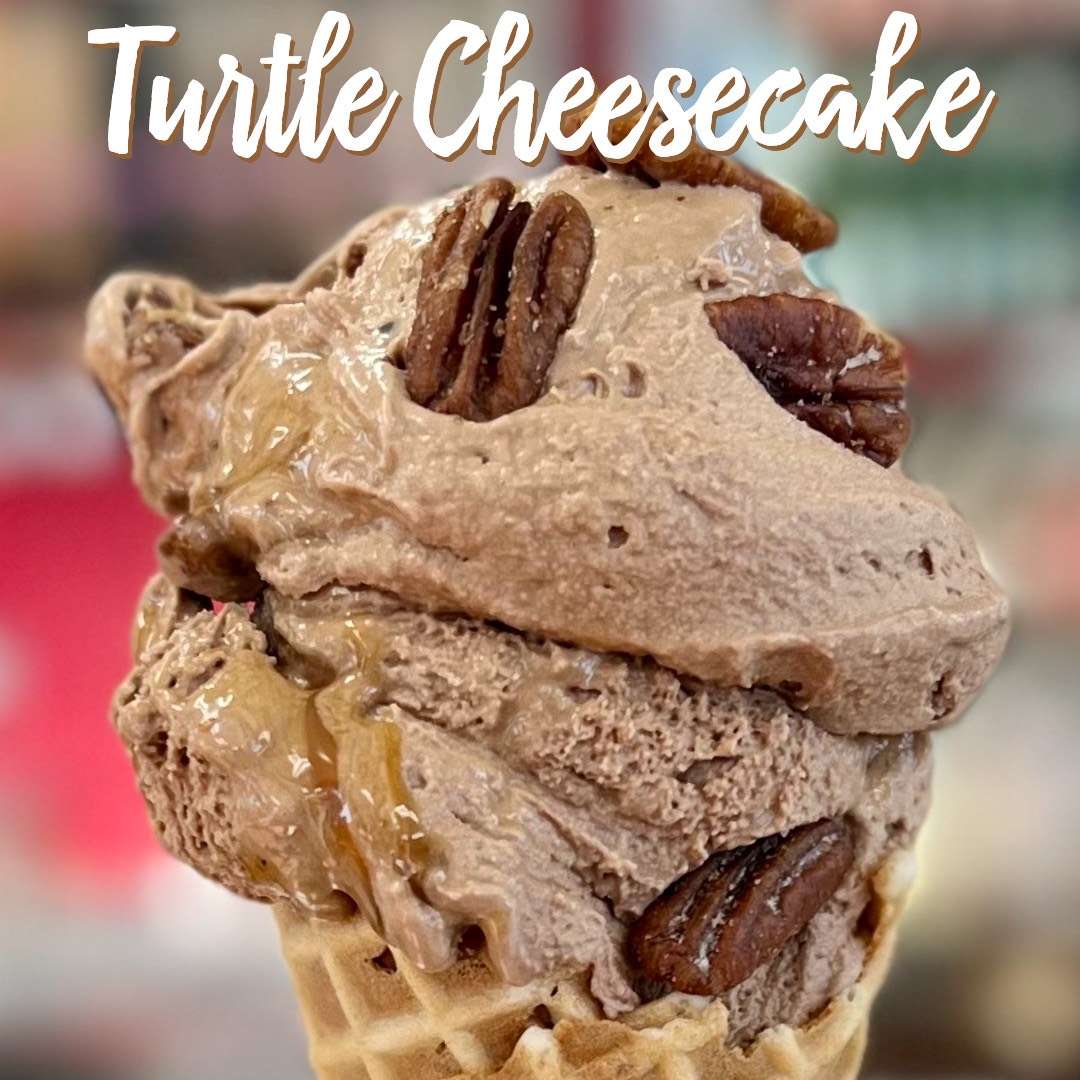 TURTLE CHEESECAKE – We take our exclusive Chocolate Cheesecake ice cream and layer-in salty, jumbo buttered Pecan halves with ribbons of sweet Caramel. It's a rich, indulgent, and chocolatey take on the classic "pralines 'n' cream" flavor.
Our ice cream, sorbet, sherbet, and Italian ice is always made fresh in our on-site, kosher-certified kitchen. We carry over 40 flavors each day including Non-dairy, No-sugar, and Vegan options, so we always have something for everyone. Stop by the store and sample; We're very big on try-before-you-buy!
Our Drive-thru and Walk-up Windows are open late: Friday and Saturday until 11 PM and Sunday through Thursday until 10 PM.
We're located at 2862 S Durango Drive (one block south of Sahara, next to Firestone, near The Lakes).